Pen Drive USB
Executive USB Pen Drive
Disco Style Flashdrive
Translucent Pen Drive
USB Flashdrive Card
USB Drive
USB Flash Drive II
Memory Stick USB
USB Optical Mini Mouse
USB Optical Silver Mouse
USB eVibe Massager
USB 4-Port Hub
USB Laptop Fan
USB Laptop Light
USB Wireless Dongle
USB 6 in 1 Card Reader
USB Executive Watch
USB Wireless PresenterI
USB Wireless PresenterII
USB Wireless PresenterIII
Wi-Fi Finder
USB Phone PDA Charger
USB Mobile Power Source
USB Super Kit I
USB Super Kit II
IPOD Cases w/ Logo
Cell Phone Power Source
Sticky Strips
Melody Stik
Cyber Clips
Cyber Clips II
Cmputer Monitor Mirror
Mousepads I
Mousepads II
Slide-Out CD Cases
Letter Opener @ Symbol
Home
Americana Patriotic
Awards and Trophies
Bags Imprinted
Balloons Imprinted
Bands - Bracelets n more
Books make Great Gifts
Buttons and Badges
Calculators
Calendars & Planners
Computer Related
Desk Promo Ideas
Drinkware
Electronics Gifts
Environmentally Safe
Flash Card Full Color
Frames Promote Brands
Fun Stuff-Brand Builder
Gift Certificates
Greetings-CDs-Cards
Golf Headquarters
Gourmet Food Gifts
Health Realated Promos
Key Tags
Laminated Messages
Lifestyle Gift Ideas
Lights Pocket & More
Magnet Source
Mugs and Drinkware
Natural Promotions
Outdoor Promo Ideas
Padfolios-Portfolios-Bags
Promote on a Paper
Patriotic Products
Plaques in Excellence
Political Promotions
Recycled Products
Rolodex - Rotary Cards
Promote Safety
Seasonal Promotions
Stress Relievers
Tattos - Colorful Branding
Technology Promotions
Trade Show Ideas
Travel Related Promos
Tools and Tape Measures
Umbrealla Custom
Watches
Wearables and Related
Wristlocks Wristbands
Promote by Category

We Accept Check or Charge Cards


USB eVibe Massager

Got a High Tech need . . . on a stress ball budget?
Get the USB eVibe . . . and relax
eVibe Massage Ball USB Relaxing gadget with Your Branding
The eVibe Massage Ball makes sitting at your computer more relaxing. From long airplane trips to being trapped behind a desk, the eVibe vibrates away stress, pain and fatigue. With 3600 vibrations per minute, this stress reliever makes a great gift for anyone.

The hand held design, and long 6ft cable pinpoints the exact pressure points for relief, while the 60 vibrations per second maintain a relaxing but intense massage motion. This High-Tech device work with any USB port on your desktop or laptop machines including Macintosh. With the ability to place your logo on the unit, the eVibe will make a great promotional product even better.
Features

Multi surface massage heads
Oscillates at 3600 vibrations per minute, 60 vibrations per second
Handheld design focuses the massage right to tension and pressure point
Work with any USB port on desktop or laptop computers
On/Off toggle switch
No driver, no software needed
No battery and no external power needed
USB powered

Perfect for

Mobile Sales Teams
Incentive Programs
Corporate Gifts
Online Stores
Travelers
Company Catalog or Technical Specification
A quick Demo for your Prospect and a useful gift to boot

Imprint Details

First color one position Imprint is FREE
Setup 75.00 per color
Additional colors add 75.00 per color setup and 0.65per color piece running charge Reorder 65.00/ea. PMS color match 46.90
Imprint areas Main Body is 1¼" W x ½" L
Production time Generally 10-12 business days after the approval of proof- RUSH Delivery possible ask for details
Packaging Individually Gift boxed shown below

SUPER SALE
9.99 each

Minimum 100 eVibes
EXPIRES June 30, 2005
Product ID # USB-EV01
| | | | | | | |
| --- | --- | --- | --- | --- | --- | --- |
| Price Each | 25 | 50 | 100 | 250 | 500 | 1,000 |
| Regular Price | 19.99 | 19.99 | 19.99 | 19.99 | 19.99 | 19.99 |
| Your Price Ea | 11.58 | 11.25 | 10.75 | 10.58 | 10.42 | 10.00 |

SPECIAL PRICING VALID TILL Dec 31, 2004
To place your order you can print our PDF orderform on your printer and fax it to 516-656-0668. To send your logo via email please mark your order form and email to info@adsources.com with Your Logo attached - We will match the two together and fax you a proof and acknowledgment before going into production of your order. Please email your art in Vector format like Adobe Illustrator, Vector EPS, Corel Draw. Any other information or question please feel free to email to info@adsources.com ( Click to Open Order Form

)
First Fax Proof is FREE, each additional fax Proof is US $ 15.00.
Sales Tax (If Applicable) Add NY Sales Tax If Applicable
Shipping All Prices are FOB Production Facility in USA.
ALL PRICES IN US DOLLARS & VALID TILL DEC. 30, 2004 – SHIPPING CHARGES ARE ADDITIONAL
Imprint Details
Packaging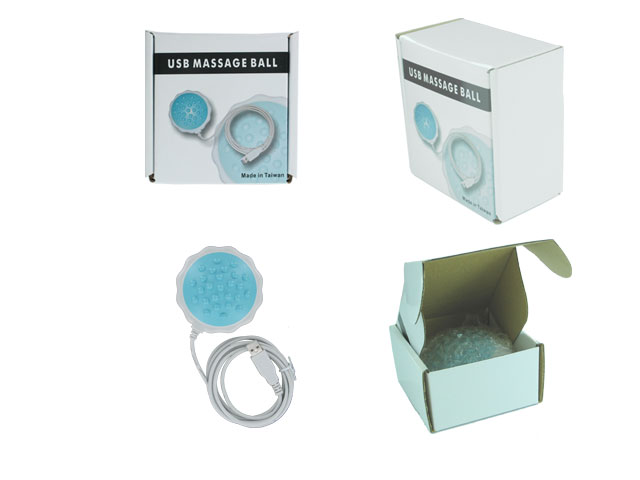 More Related Ideas
Promotional Products by Brands or Categories
Make them Remember
YOU and YOUR Business


Promotional Products ?

• Promoting branch openings
• Introducing new products
• Motivating salespeople
• Opening new accounts
• Stimulating sales meetings
• Developing tradeshow traffic
• Activating inactive accounts
• Changing names of
products /companies
• Sales aids as door openers
• Motivating consumers
• Moving products to dealers
• Improve customer relations
• Introducing new salespeople
• Motivating employees
• Promoting new facilities
• Building an image

Click to Search
By Category
By Price
By Word

Want Small quantity Fast
Just Click Here
to Order online